Visit My Website: HomeSweetHomeEdmonton.com
Service
Have you ever gone on a vacation and stayed at a 5+ star all-inclusive resort? Did you notice the service was always "top-notch" during your stay there and you felt like there were never any worries at all? Were you disappointed when you came home to the usual "I'm too busy to help you right now" attitude we usually get in the Canadian service industry? I have always wondered why it is when I return home, there always seemed to be that lack of Customer Service and gratitude for business.
I take the extra care when I work with my clients! I want you to feel assured at all times that you are receiving the best care possible without the feeling of being pressured or rushed into anything you aren't sure of. Patience should be a mandatory requirement for any Realtor! Buying or selling a home is one of the largest and most costly endeavors the average person can make and I want you to know that I am with you 100% of the way with your best interests in mind. You have my services 24 hours a day, 7 days a week, 365 days a year.... including holidays!!! Your information is personal and confidential and that is EXACTLY the way I treat it when you work with me! My business relies on satisfied customers, I want you to come back and I want you to refer me to your friends and family with confidence they will receive the best service possible! Try me out and see what 5+ star service is like in the Real Estate Industy!!! Call now!
Call: 780-819-5309
Not sure what neighbourhood you'd like to live in? Get to know Edmonton communities, their amenities, and see all listings for each area.
Listings & More for Every Edmonton Neighbourhood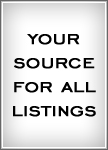 Featured Properties
Quick Search