Real Estate is my passion! For as long as I can remember, I have loved all things real estate. Even as a child I
loved houses and I loved Real Estate! As a young adult, I was encouraged to obtain my real estate licence by
friends and family who noticed this passion I had. I obtained my Real Estate licence at a young age and have never
regreted that decision. As a major people person, Real Estate is the perfect career for me. It allows me
the chance to work with many amazing people, all with different lifestyles and personalities. Helping others Buy/Sell property isn't
just my job, it is my passion, lifestyle and hobby!
Before we begin working together, it is important you know some things about me! After all, it is important to know
your agent's personal background in addition to their professional one! I was born and raised in the beautiful community of
Ponoka. Growing up in a small community allowed me to develope a strong sense of community and work ethic. I relocated
to Edmonton to obtain my Real Estate Licence and instantly fell in love with the city! From the historic buildings, remarkable
arts scene and the emmence natural beauty, Edmonton quickly became my home. I know this city inside and out.
In addition to providing full service Real Estate to Edmonton, I also serve and have extensive knowledge in the following communities:
Sherwood Park, St Albert, Stony Plain, Spruce Grove, Leduc, Millet, Beaumont, Devon, Morinville, Gibbons, Bon Accord, Fort Saskatchewan,
Ardrossan, Tofield, Cooking Lake, Camrose, New Sarepta, Hay Lakes, Wetaskiwin, Ponoka and many more...
Please take time to visit some of the other pages on this website. Don't forget to learn in greater specifics the servies I offer
both buyers and sellers. You can also view what past clients have said about me. You will also have the ability to search all
properties currently listed in Edmonton and area!
Also, please take time to visit my alternative
website @ www.edmontonrealtytv.com. Here you can view videos of listings as well as regularly updated video blogs.
I am proud to offer all clients a personal touch. Although I provide and stress the importance of Modern home Marketing, personal
service is something that will never go out of style! Please contact me for a free, no-obligation, no-pressure consultation.
Whether you are buying or selling, allow my passion, experience and knowledge to guide you home!
Joel Teeling
780 450-6300
Not sure what neighbourhood you'd like to live in? Get to know Edmonton communities, their amenities, and see all listings for each area.
Listings & More for Every Edmonton Neighbourhood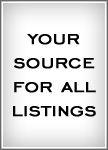 Featured Properties
Quick Search